Employment Opportunity – DCU Education & Gaelic Games Development Officer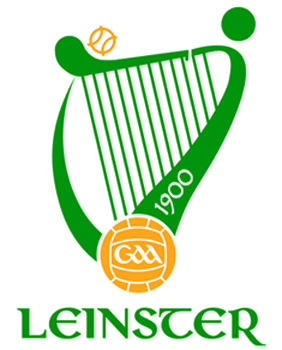 DCU Education & Gaelic Games Development Officer
Cumann Lúthchleas Gael (GAA) is Ireland's leading sporting and cultural organisation with membership approaching one million people and in excess of 500,000 playing participants at all levels. Inspired by its amateur status and supported by the voluntary efforts of all its members, the GAA devotes its entire resources to the development of Gaelic Games and Culture nationally and in local communities.
Comhairle Laighean, the Leinster Council of the GAA, was established in 1900 and is the oldest of the GAA's Provincial Councils. Working in tandem with the GAA's Central Council and the office of the GAA Ard Stiúrthóir in Croke Park, it is responsible for the promotion of Gaelic Games in the more than 800 GAA Clubs which exist across the 12 Counties of Leinster.
Role overview:
The DCU Education & Gaelic Games Development Officer will develop and co-ordinate the implementation of a sports development programme for the promotion of Gaelic Games at Dublin City University and maintain the historic links between the GAA, Leinster Council GAA (Comhairle Laighean CLG) and DCU.
The DCU Education & Gaelic Games Development Officer will be responsible for the development of Gaelic Games across DCU and will work with students, prospective students, coaching staff and other external stakeholders.
Contract:      3 year fixed term contract, to commence in August 2021. The successful candidate will be an employee of Leinster GAA.
Reports to:   The role holder will report directly on a day-to-day basis to the DCU Head of Gaelic Games. The role holder will also have a secondary reporting relationship with the Secretary of Leinster Council GAA or his/her nominee, and the GAA Director of Coaching & Games Development.
Location:      The role holder's office space will be based at the DCU St. Patrick's Campus, however the role holder will have a cross campus remit and so will also be required to perform duties at the DCU Glasnevin Campus. The role holder will also occasionally engage in activities on behalf of DCU and Leinster Council GAA at other locations off campus.
Hours:           The post is full-time, 39 hours per week. Attendance at weekends and events may be required, in line with operational needs.
Salary:           Salary will be commensurate with qualifications and experience.
Duties and Responsibilities:
To promote Gaelic games in DCU, and to ensure maximum participation from the student population, through entry of student club teams in third level competitions;
To provide administrative, logistical and coaching/mentoring support services to the players, coaches and officers involved with DCU – Dóchas Éireann GAA Club. This shall include facilitating access to medical and training support;
To promote all Gaelic Games activities across all campuses and codes in DCU and within DCU Dóchas Éireann GAA Club, ensuring maximum participation with a focus primarily on DCU St Patrick's Campus (DCU SPC);
To coordinate the delivery and expansion of the GAA Elective Programme to students in the university;
To support high performing students through DCU Performance Sports Programmes;
Provide a one-on-one mentoring service for students, particularly at fresher level, to ensure all their needs are met in the college, which shall include the provision of academic supports as required as part of a student development pathway programme;
With Comhairle Laighean, and with University funding and cooperation, help establish DCU St. Patrick's campus as a hub for primary and post-primary teacher-focused GAA Coach Education; • To support and serve on internal and external committees;
To contribute to recruitment campaigns for incoming students, working closely with the DCU Recruitment;
To assist with the implementation and monitoring of a quality coaching programme for external and student coaches within DCU Dóchas Éireann GAA Club, to include coach education initiatives;
To assist with the delivery of an engaging and effective GAA promotion strategy at post primary level; • To promote awareness of Gaelic Games activities through social media engagement and other promotional campaigns;
To build links with stakeholders throughout the country including schools, county boards and provincial councils;
To support and assist in the implementation of national games development programmes and initiatives as required;
To build and sustain strong working relationship with other staff members and to adhere to university governance, policies and operating procedures;
Represent DCU at relevant events and conferences.
Experience and Skills:
The successful candidate shall have:
At least two years' relevant experience in a similar role;
Considerable experience working within various sectors of the GAA, LGFA, Camogie or similar sporting body, in a professional or voluntary capacity;
Proven ability to build rapport and strong working relationships with key stakeholders, both internally and externally;
Ability to help build and foster a strong culture within DCU Dóchas Éireann GAA Club, creating a strong sense of community built around GAA values amongst the student cohort;
Leadership qualities and teamwork skills, with strong experience of working in a team environment;
A comprehensive knowledge of Gaelic Games, coaching schemes and initiatives, and of the third level sector;
Excellent interpersonal skills and be able to communicate effectively with a wide variety of stakeholders;
Strong administrative skills with experience of preparing and delivering presentations in a comprehensive manner.
Qualifications:
Essential
A minimum Level 8 Degree (NFQ) in a relevant area;
Driver's licence.
Desirable
Qualification in Education;
Level 9 qualification (NFQ) in a relevant area;
Qualified GAA coach education tutor;
Applications
Candidates interested in the above role should apply with an up to date cover letter and Curriculum Vitae to jobapplications@gaa.ie on or before 11am, Friday 18th June 2021.
Applications submitted after the expiry date will not be accepted.
This role is subject to Garda vetting.
Leinster GAA is an equal opportunities employer.