The first line of the GAA Official Guide spells out how the GAA reaches into every corner of Ireland and many communities around the globe. In doing this, the GAA is fully committed to the principles of inclusion and diversity at all levels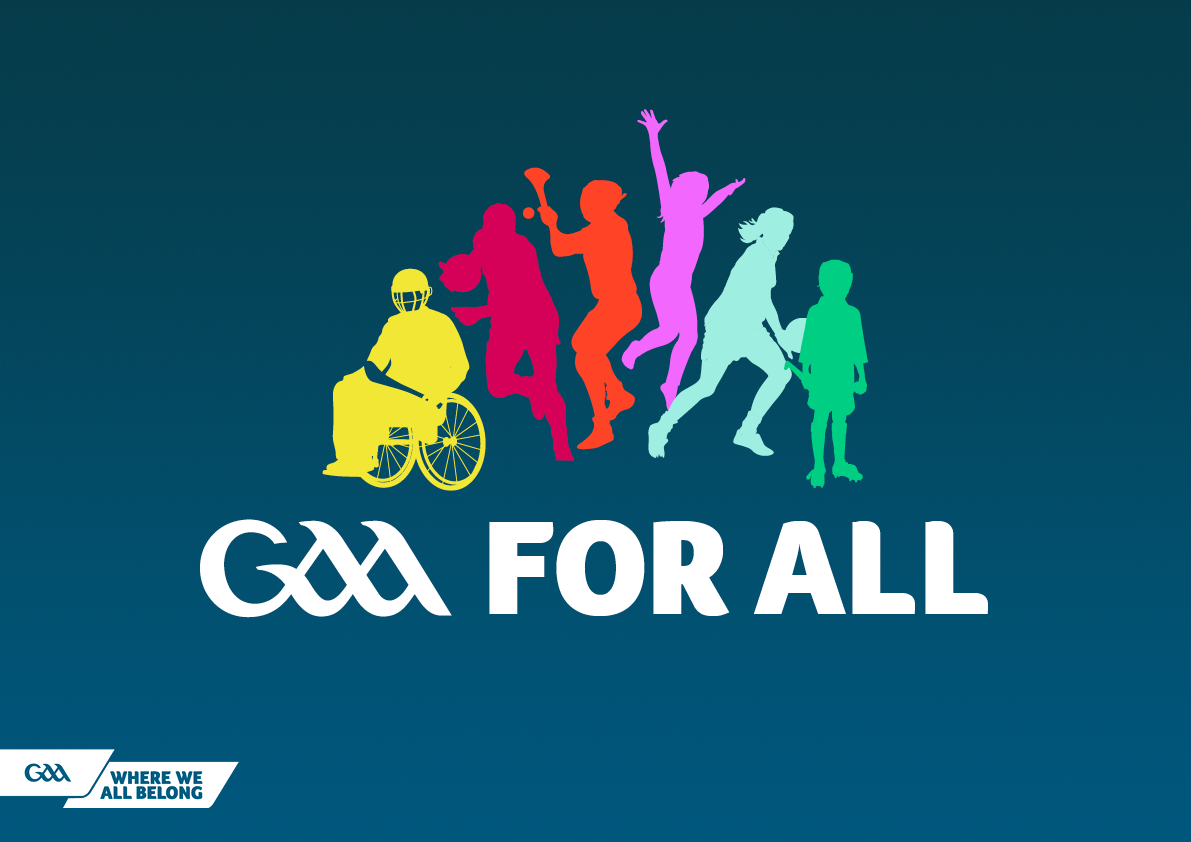 Our aim:
To offer an inclusive, diverse and welcoming environment for everyone.
Inclusion means people having a sense of belonging, of being comfortable in being part of something they value. Inclusion is a choice. Diversity means being aware of accommodating and celebrating difference.
Inclusion and Diversity in many ways go together. Real inclusion reflects diversity, i.e. it aims to offer that sense of belonging to everyone, irrespective of gender, marital status, family status, sexual orientation, religion, age, race or minority community and/or disability.
Find out more about what GAA For All can offer below: