Meath & Westmeath Bidding To Extend Winning Run
Sunday, 21st January: Bord na Móna O'Byrne Cup Final; Meath v Westmeath, O'Moore Park, Portlaoise at 4pm.
Who are the five players your county could depend on to fire over a 45 metre free should the need arise at the end of an energy-sapping game?
That's a dilemma some managers will be obliged to consider going forward as the GAA moves away from replays in an already congested fixtures calendar.
But there may not be too many volunteers on the pitch considering the pressure associated with a shoot-out after at least 90 minutes action.
In an historic departure for the Association, the first ever free-taking competition took place at Pairc Tailteann last Sunday when Meath and Longford couldn't be separated in the Bord na Móna O'Byrne Cup semi-final.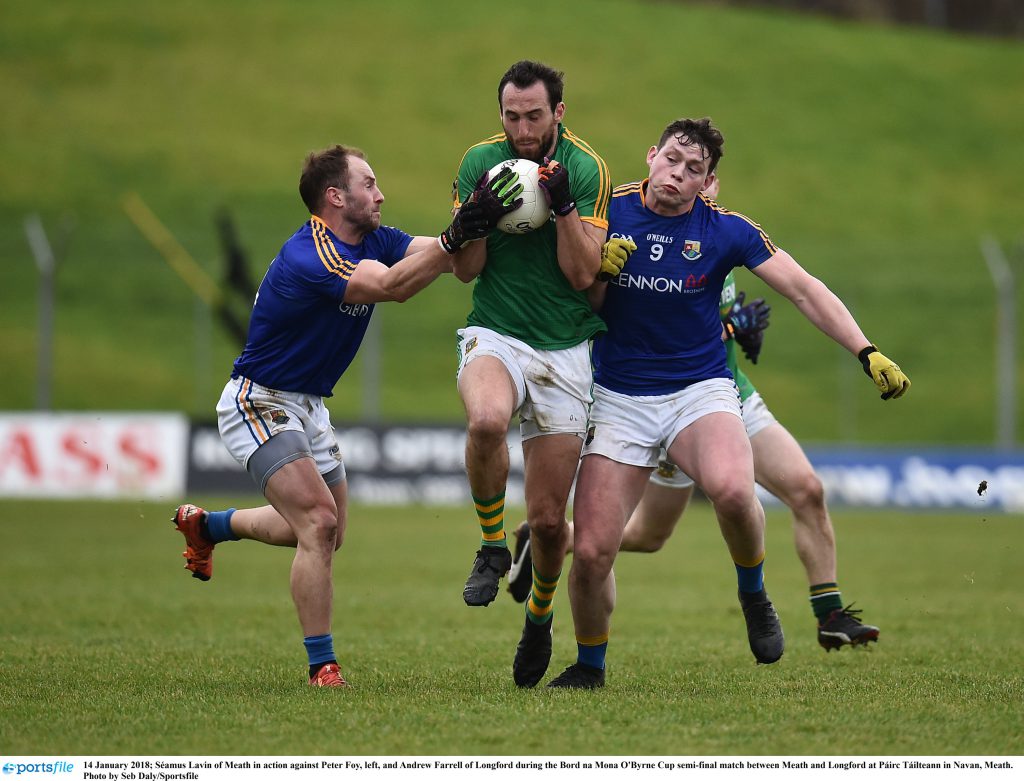 Supporters at the venue approved of the initiative, even if only three of the ten efforts were on target. Mark McCabe and Cillian O'Sullivan emerged as the heroes for Meath, with Sean McCormack the sole Longford player to raise a white flag.
The competition will be held again at O'Moore Park this Sunday if Meath and Westmeath are tied after extra time in the final. And the same rule also applies for the Bord na Móna Walsh Cup and Kehoe Cup hurling finals, though the frees would be from the 65 metre line. It will also be used, if necessary, in the 2018 inter-county Under 20 Football Championship.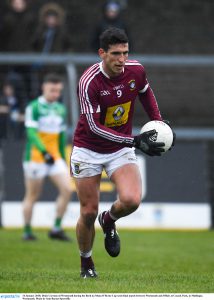 For Westmeath boss, Colin Kelly, this will be his second year in a row to patrol the sideline during the Bord na Móna O'Byrne Cup final. Twelve months ago, he was the Louth manager when they lost to Dublin in the decider, but now his challenge is to guide the Lake County to a first victory in this competition since 1988.
The last Meath v Westmeath final was actually 2004, when the Royal County triumphed by a point in front of a huge crowd at TEG Cusack Park. Little did anyone realise the glory that was to arrive for Westmeath later the same year.
Meath went on to reclaim the O'Byrne Cup in 2006 and 2016, leaving them second on the Roll of Honour with nine titles.
Andy McEntee's side came through Group 3 with victories over Carlow (0-9 to 0-7) and Wicklow (4-19 to 0-13) and last Sunday's semi-final finished on a scoreline of Meath 1-19, Longford 2-16, before the real drama started.
Meanwhile last Sunday, it was more mundane at TEG Cusack Park, where Westmeath came through their local derby against Offaly by 1-9 to 1-7, maintaining their 100% record following a couple of victories over Laois in the two-team Group 4 (1-13 to 1-12 & 3-16 to 1-13).
Both managers have been trying out players inexperienced at this level and yet there will be many familiar faces competing at O'Moore Park on Sunday and, having reached this stage, they'll be eager to extend their unbeaten start to the season.