LATEST CLUBS HONOURED IN LEINSTER GAA BEKO CLUB BUA AWARD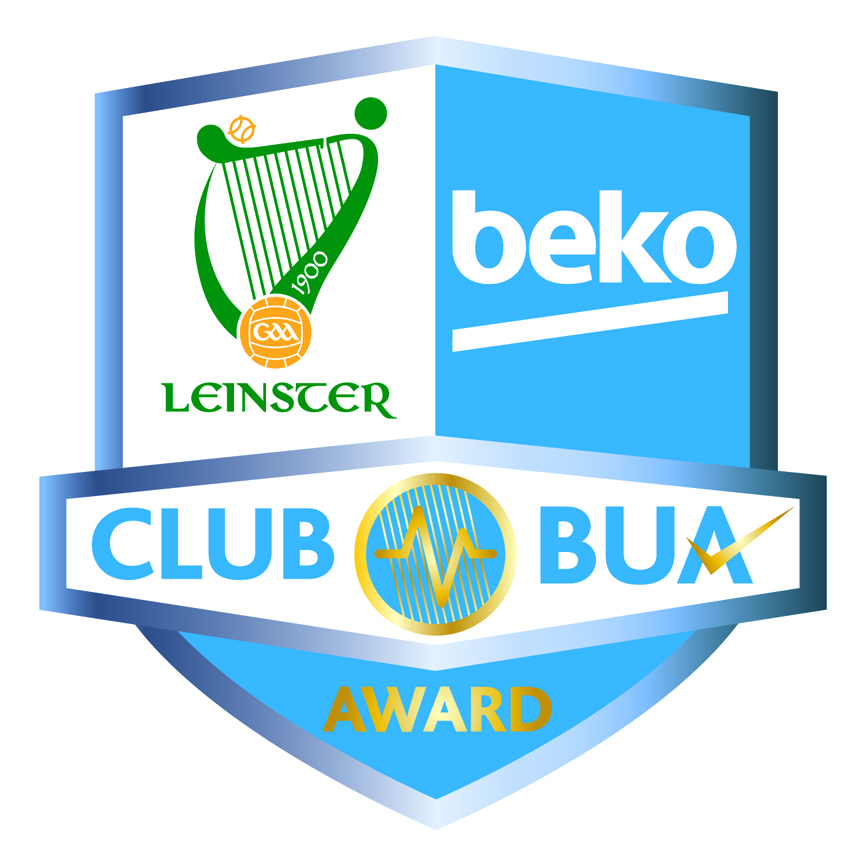 LATEST CLUBS HONOURED IN LEINSTER GAA BEKO CLUB BUA AWARD
The last remaining clubs have been honoured as part of the inaugural staging of the Leinster GAA Beko Club Bua Award for 2017.
Summerhill and Ratoath from Meath, Mountrath, the Heath and Rathdowney Errill in Laois, Milltown in Westmeath, St Jude's of Dublin and Dromard from Longford were all selected after being scored  across a range of criteria.
The Beko Club Bua Award was introduced by Leinster GAA this year to recognise and reward clubs who are engaged in best practice both on and off the field.
An online application process scored clubs on different areas such as coaching and games development, club governance, and community integration and promotion.
In all, there have been 24 clubs from across Leinster who have been honoured as Beko Club Bua winners, and who have each received more than €1,000 free playing equipment.
Cathaoirleach Comhairle Laighean Jim Bolger has paid tribute all the winning clubs.
He said: "Bua is the Irish word for Win and the Beko Club Bua Award has been specially designed for clubs who are showing the way and engaged in best practice.
"To be successful on the field, a club has to have its house in order off the field and that's why the Beko Club Bua Award has different criteria that judging is based upon.
"Congratulations to all of those who have been selected and honoured. I've no doubt the consignment of free gear will be put to good use and hopefully make the business of running and being active in your club that bit easier.
"A special word of thanks to Shane Kelly and the team in Beko Ireland for their support. It is a real vote of confidence in the work we are trying to do in Leinster to have such a massive international brand supporting us and I am delighted to say that next year the Beko Club Bua Award will be back, and be even bigger with an even greater prize fund to share out."
After a period of feedback and review, the Beko Club Bua Award will be open for 2018 applications next spring with successful clubs honoured with their award at the Leinster senior hurling and football finals in Croke Park next summer.
Details on the process will be communicated directly to Leinster GAA clubs and on www.leinstergaa.ie
For further information contact:
Cian Murphy, Leinster GAA Communications Manager, via: cian.murphy@gaa.ie